The LifeSpan™ Planning Process
An Alternative Estate Planning Delivery System
A family controlled, proactive planning system, 
delivered and supported by trusted personal advisors 
and an informal network of resource and planning partners 
available to provide appropriate assistance.
Plans developed are trust-based, custom-designed, 
properly funded, and continuously maintained to protect
against life risks faced by clients and their loved ones.

The System consists of a seven stage Wisdom W™ Process 
implemented by a Three Step Strategy™ to create and 
maintain Plans That Work.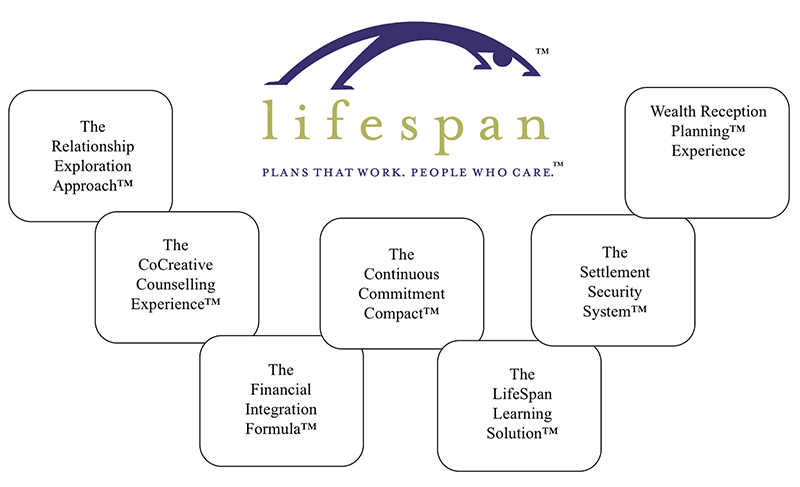 The Wisdom is in the Process. The Process Produces the Results™